Powers Roofing & Exteriors is your go-to choice for high-quality roofing and exterior needs and exceptional customer service. Our dedicated and experienced team is here to keep the roof over your head safe and beautiful!
We specialize in residential roof repairs, replacements, installations, siding, and storm damage.
Certified, Bonded, and Insured in the state of Ohio
BBB Accredited Business with an A Rating
Owens Corning Preferred Contractor
10+ Years of Experience
Family-Owned and Operated
Why Choose Powers Roofing & Exteriors?
We are accredited by the Better Business Bureau, which gives our customers the peace of mind they need when choosing a professional roofing contractor.
We are a preferred contractor with Owens Corning. This is a huge benefit for our customers as we are able to offer an unbeatable warranty directly through Owens Corning, which covers the material on our roofs for 50 years!
We are also proud to be part of the National Women in Roofing Association!
The Powers Roofing Team
Powers Roofing & Exteriors was founded by Connor, Shannon, and Sean Powers to provide homeowners in Northeast Ohio with reliable roofing services. Connor and Sean grew up with tools in their hands as their dad was in the construction field. They translated their passion for helping people into their profession as expert roofers. Shannon brings her 10+ years of insurance experience to the team to help our customers through insurance claims.
Justin, Phil, and Michael are our hardworking and experienced field technicians. Ryan is our project manager and our newest hire, Cassandra, is our office administrator.
We are so proud of our entire team and how great they work together- not only do they make our jobs more fun, but they allow us to continue to deliver excellent customer satisfaction.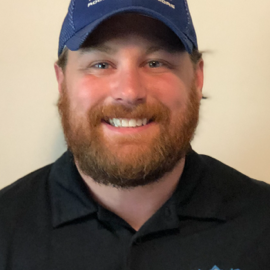 Connor Powers
Co-owner, Sr. Estimator
Shannon Powers
Project Coordinator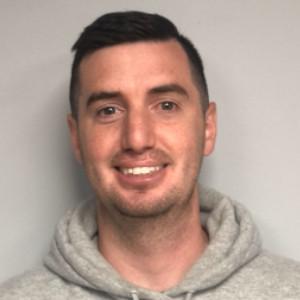 Rich Ventresca
Field Support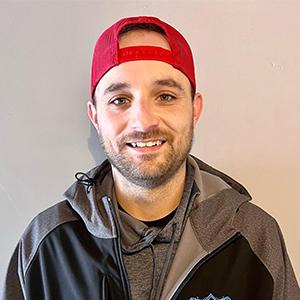 Rich Todd
Field Consultant
Building Code Requirements
Whenever you are working with a roofing contractor, it is important to know that they must be registered in the city you live in. This is because each city has its own codes and requirements for roofing standards. This is done in an effort to protect you as a citizen of that city.
We provide our liability insurance, we register with the city, we pull the permits, and we are familiar with the state and local building code requirements.
Our goal is to help you get the roof you want and need! We do this by keeping you in the loop throughout the entire process.
Contact us with any questions you may have about your city's building code requirements or to schedule a repair.
Frequently Asked Questions
First call us to inspect your roof and document damage, including a written description and digital photographs. We can help you determine if there is enough damage to warrant an insurance claim. If so, we can speed the process and get your roof restored quickly.
Every carrier is different. However, your insurance company will pay for damage that is the result of an act of nature or accident, such as a hailstorm, hurricane, tornado, falling branches or debris, or other incident.
Yes, our inspector can be on hand when your insurance adjustor arrives to inspect the damage and make sure all areas of concern are included in the final report. This ensures you get all the compensation you need for a quality repair.
Each claim is different. The final determination of the value of the claim will be made by your insurance company, based on the report from the insurance adjuster. Depending on the age of your roof, the amount paid may be less than the full cost of repair or replacement (due to depreciation). This figure can sometimes be negotiated.
Before making a decision, make sure all the estimates are offering the same quality of materials and workmanship. One contractor might propose using 25-year shingles, while another may offer installation of a 50-year shingle for only slightly more. Make sure you're getting the most for your money.
Your insurance adjuster provides a detailed estimate of items your insurance company has determined which will be repaired or replaced.
We're Here to Help
Wanna talk to us?
Call Us Now
Call Powers Roofing & Exteriors for help choosing your next roof or to request your free estimate.
Click To Call Now
Need some help?
Fill Out Our Form
Message Powers Roofing & Exteriors if you have questions or simply want to schedule a free roof inspection.
Start Now
Our Service Area
Proudly Serving Northeast Ohio
Proudly providing residential and commercial roofing, gutter and siding services to Lake, Cuyahoga, and Geauga Counties.
Mentor
Kirtland
Eastlake
Willoughby
Willoughby Hills
Concord
Painesville
Wickliffe
Willowick
Grand River
Perry
Chardon
Madison
Chesterland
Chagrin Falls
Euclid
Fairport